Jansa Metal - Customized services
Essential for proper paint system adherence.
Impurities, oils, mill scale and rust on profiles are the root cause of 80% of all paint problems, such as flaking, cracking and rusting.
With SA 2.5 shot blasting we obtain an excellent degree of cleanliness and adherence of the SHOPPRIMER, which permits all manufacturing operations while keeping the base coat intact and enabling perfect adhesion of the following paint system coats.
Want to know what this process can add to building materials?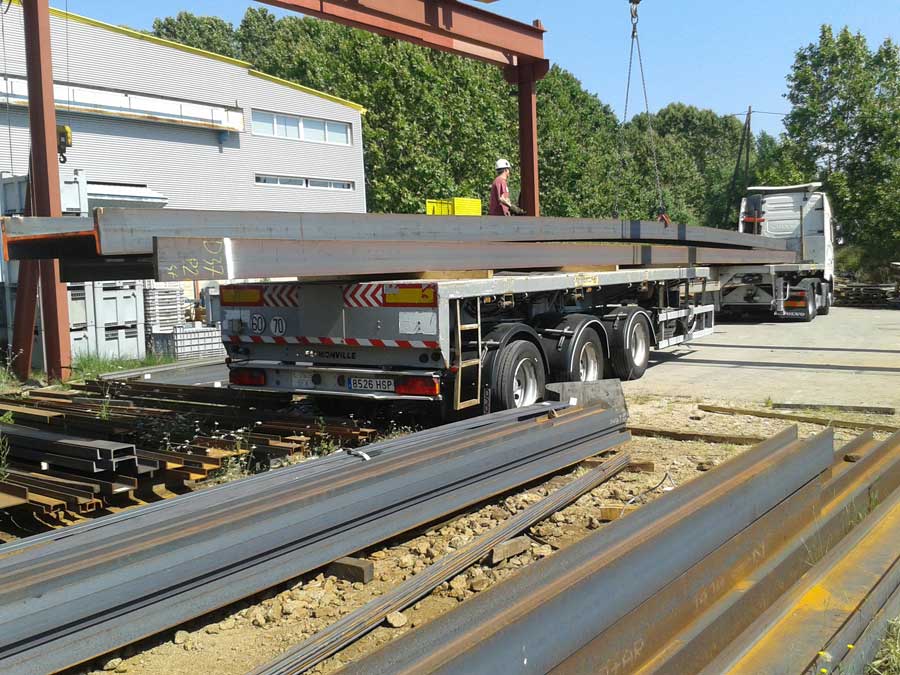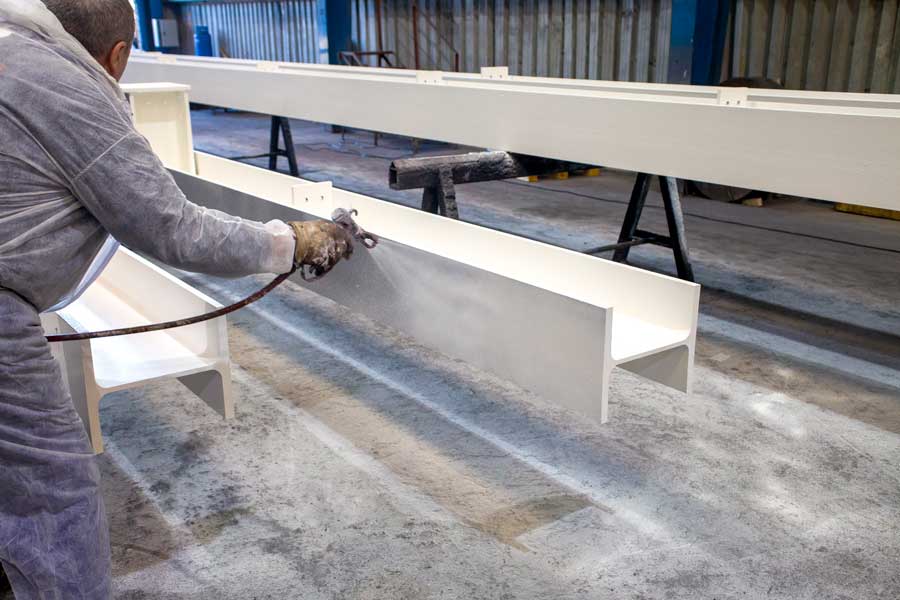 Jansa Metal - Customized services
State-of-the-art paint system
Shot blasting of surfaces and immediate application of Zinc Silicate​ Shopprimer on Gietart automatic painting line. We work with the state-of-the-art Janscoat paint system, which offers an excellent level of cleanliness and adherence of the Shopprimer. This approved system allows welding and machining operations, keeping the base coat intact.
It enables perfect adhesion of subsequent paint system coats, even effective in C-5 environments and offering a guarantee of 10 to 20 years. We also use Epoxy, Zinc Silicate and Polyurethane systems and combinations.
Discover all the advantages of our Janscoat System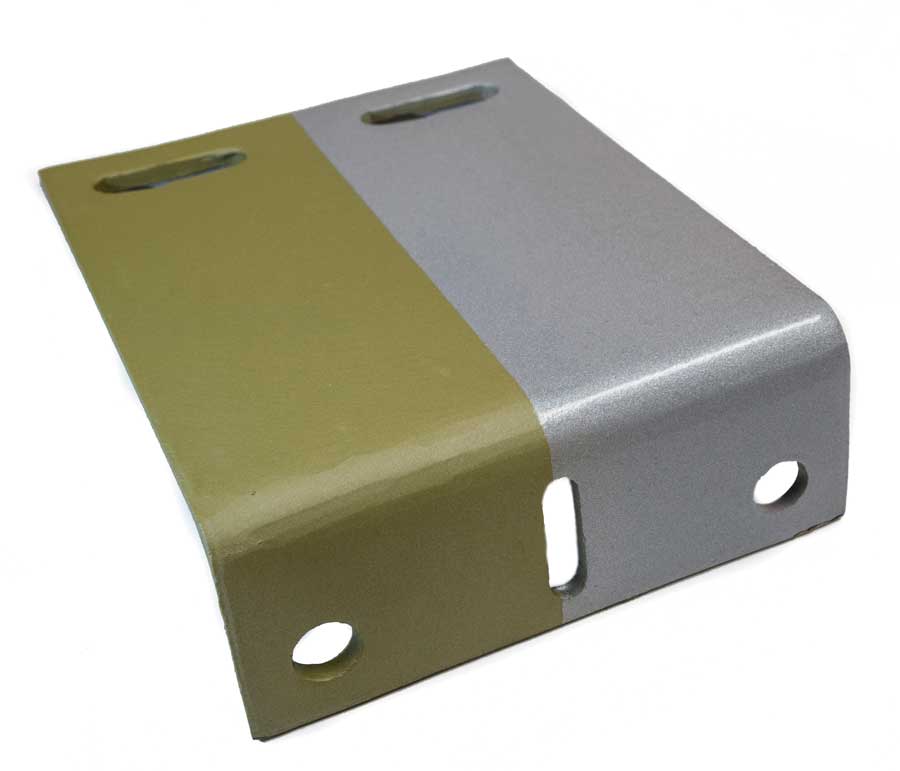 Jansa Metal - Customized services
We offer a high-quality painting service that is resistant to extreme weather conditions.
Janslac is an innovative application system to achieve a result that is equivalent to thermo-lacquering. Liquid paint with high resistance to corrosion, heat, impact, abrasion and temperature changes, offering a perfect aesthetic appearance.
Take advantage of the corrosion resistance and longer life with our Thermo-Lacquering system.
Jansa Metal - Customized services
Intumescent paint
Jansfire is a proprietary factory-applied system offering up to 120 minutes of fire protection and a resistant exterior polyurethane finish.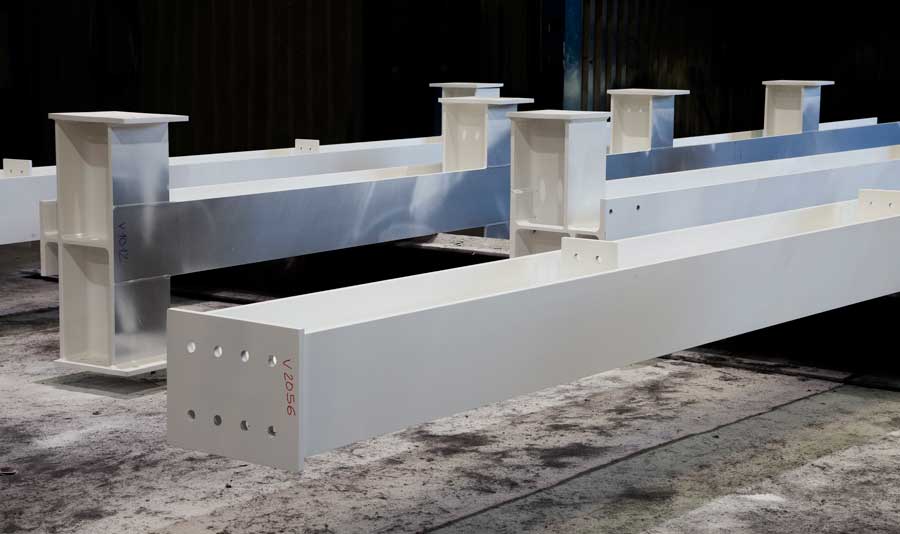 Project definition and design
Study-offer with
Schem-plan
Structural and foundation calculations
Finite element calculation
Preparation of Tekla Dossier for supplies, manufacturing and assembly, complete or in phases.​
The information created by
Bim
allows the customer to exploit it directly in other project phases
Jansa Metal - Customized services
More than 30 years of experience in all types of projects.
We have a technical office that specialises in customized metal building projects and mixed structures for construction: multi-storey buildings, factory buildings, hangars, logistics centres and structures for all types of production processes, that are used in various fields, such as industry, petrochemicals, energy and the automotive industry.
With the experience acquired in all types of work and thousands of success stories with our customers that have enriched us with advances and solutions of all kinds, we have a great know-how that we dedicate to our new projects. In addition to offering maintenance services, adaptations to new needs and repairs that may arise over time. We make the most of the advantages offered by steel and modern construction methods.
LEARN ABOUT OUR PROCESS AND MUCH MORE!
Jansa Metal - Customized services
We are at the forefront of the latest technology, trends and developments.
CNC-3 axis cutting and drilling line, with carbide drills for profiles of up to HEB 1000 and lengths up to 25 metres. These lines guarantee a tolerance of 0.05 millimetres and a high production of up to 800 tonnes per month.
We will explain why it is indispensable for the construction industry. Contact us!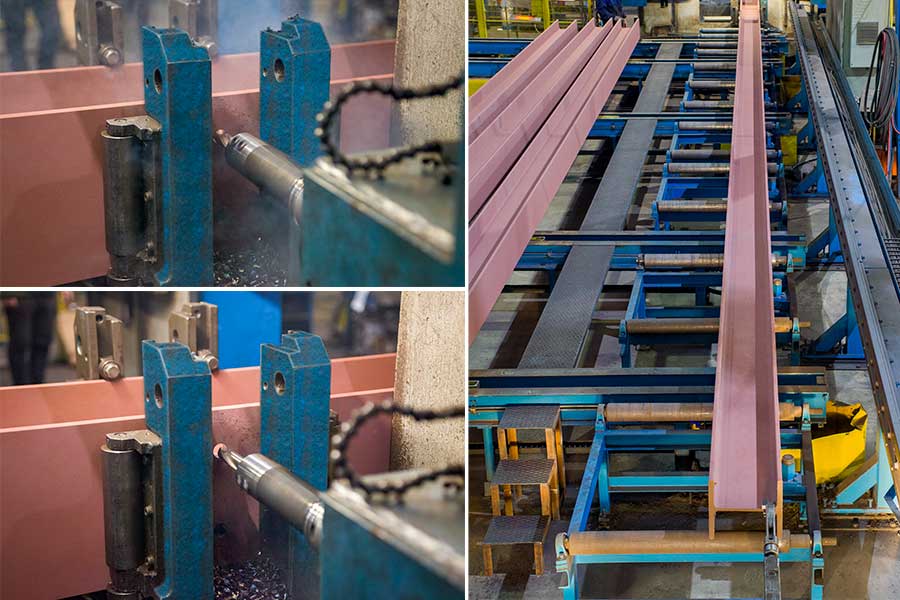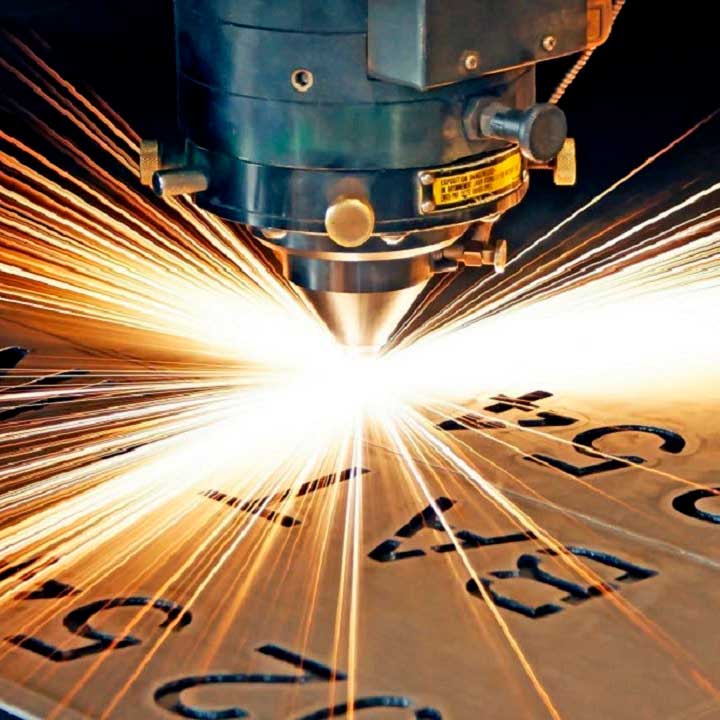 Jansa Metal - Customized services
We offer our customers fast and efficient solutions with short delivery times
Since 2019 we have worked in Outsourcing with the best equipped companies in high definition laser and plasma sheet metal cutting, which guarantees us JUST IN TIME delivery and a practically unlimited capacity.
Minimize delivery times? Contact us!
Jansa Metal - Customized services
We are reinventing the most common way of joining steel parts with innovative solutions
Welding procedures and operators are approved according to EN15609-1 and ISO 9606 respectively, in order to meet the quality requirements of the EN1090 Standard; working with Lincoln and Miller Mig welding equipment.
For reinforced beams, we have Saw welding, a Lincoln Twin-Arc H-Master line for automatic assembly and welding of widths of up to 1,500 mm and another Lincoln Jumo Frame line for special beams up to 3,000 mm wide. These lines are approved in accordance with EN15609 and ISO 14732.
Would you like to benefit from all the advantages of our approved procedures and welders?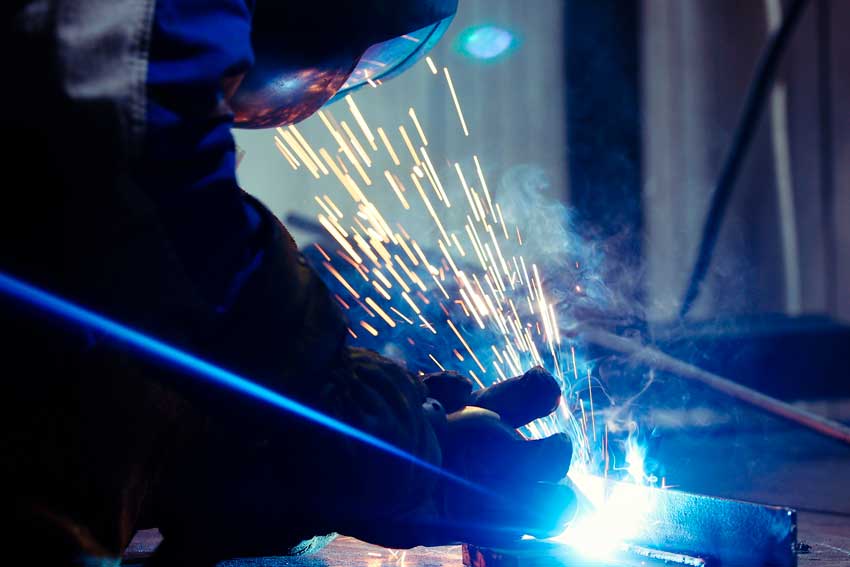 Jansa Metal - Customized services
Jansa Metal was the first company in Spain to offer PRS welded reconstituted profiles.
Using 3 sheets (2 flanges + 1 web) we shape a beam into the desired size and form, joining and welding the sheets simultaneously with 2 submerged-arc welding beads on an automatic line with high current and voltage, obtaining a profile with perfect planimetry and symmetry.
By making an extra thickness penetration of 3.2 mm, we optimise the bead at the required strength.
We have two lines: an automatic JUWELD line for a large production of profiles up to 1,500 mm wide and a semi-automatic JUMO line for the production of curved beams or beams with cambers, box girders and special beams up to 3,000 mm wide.
Make the most of the great advantages offered by our Reinforced Beams.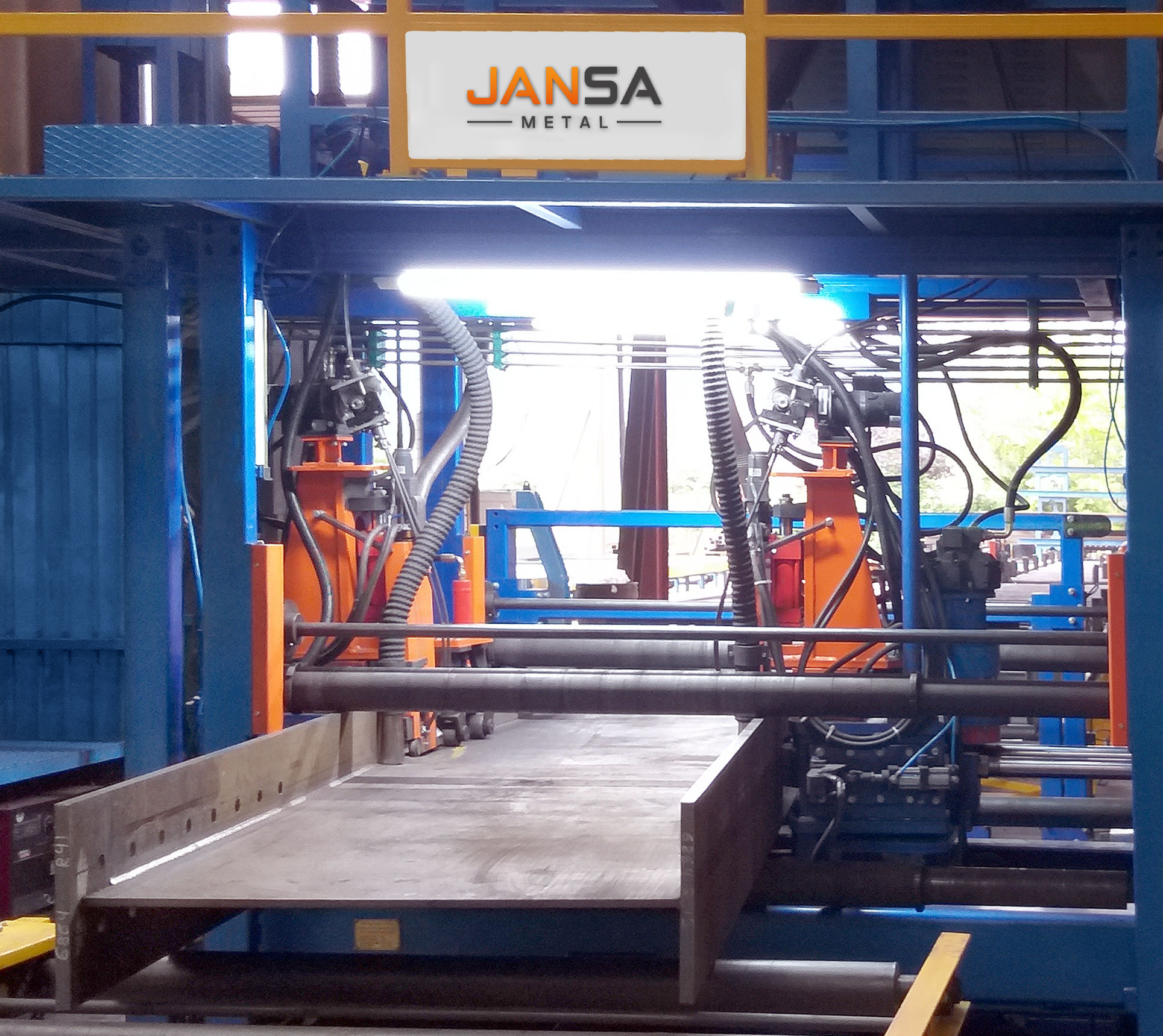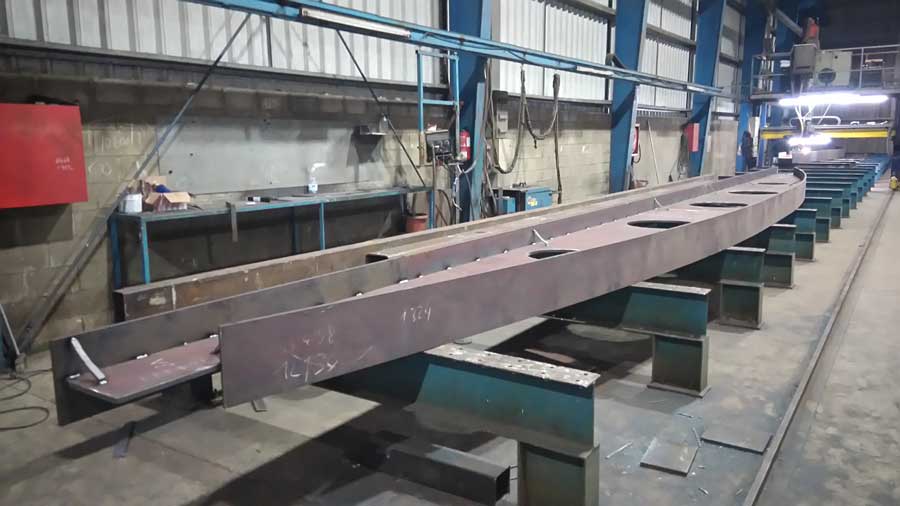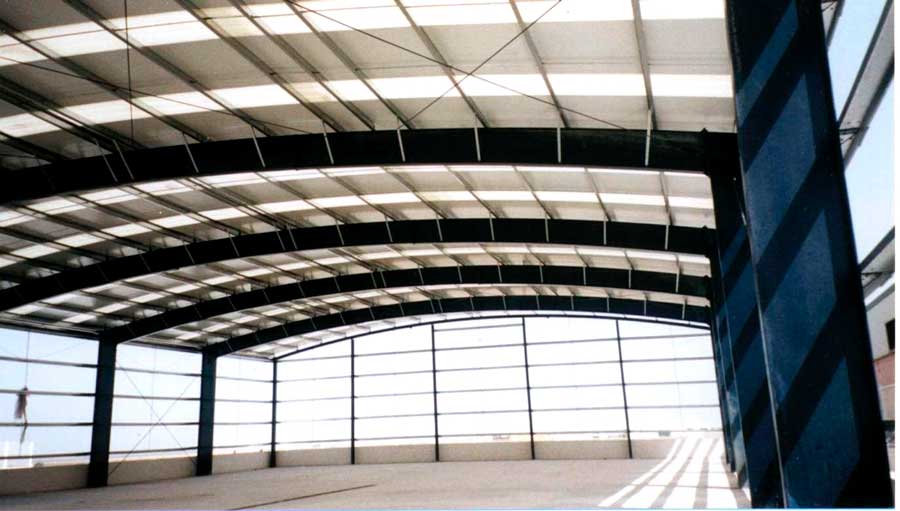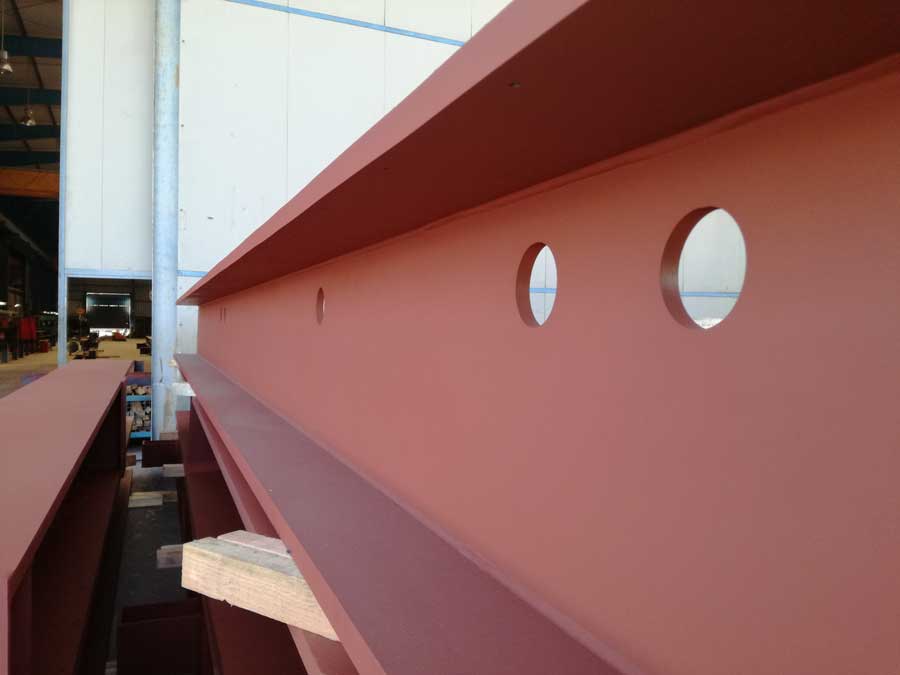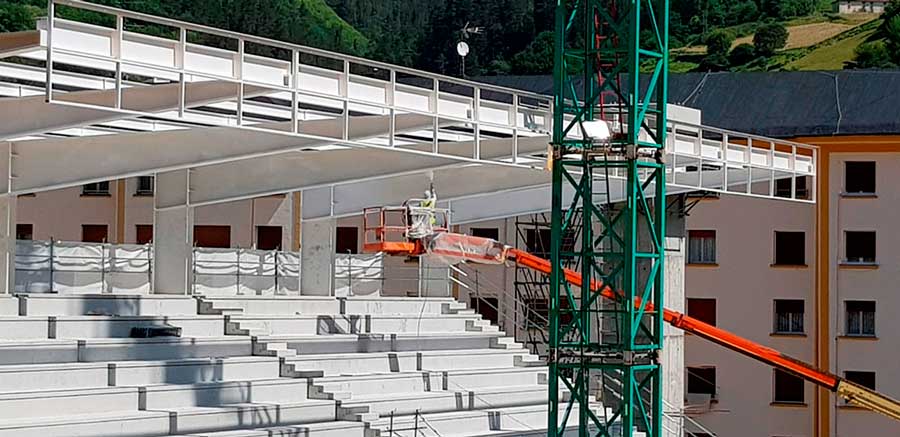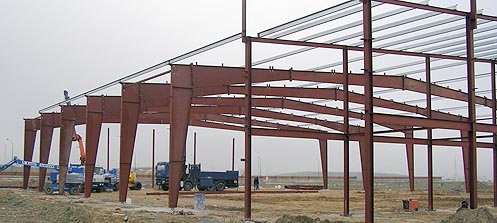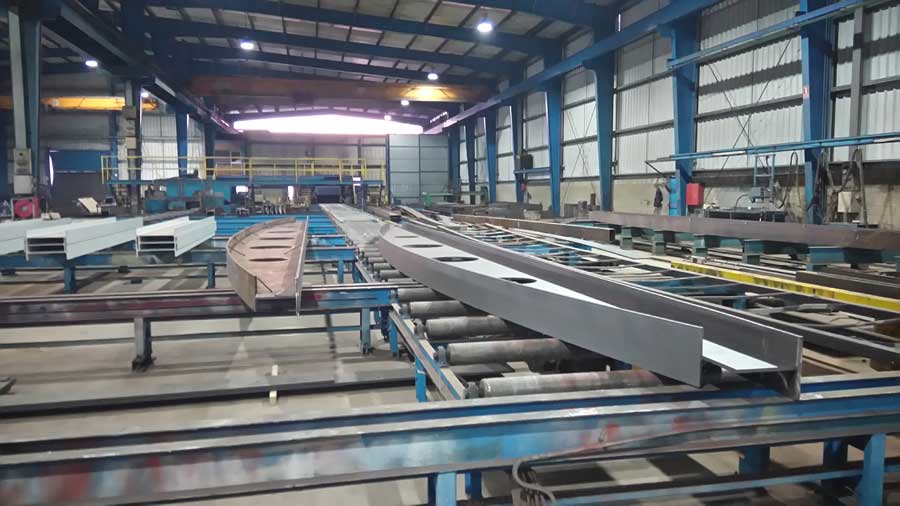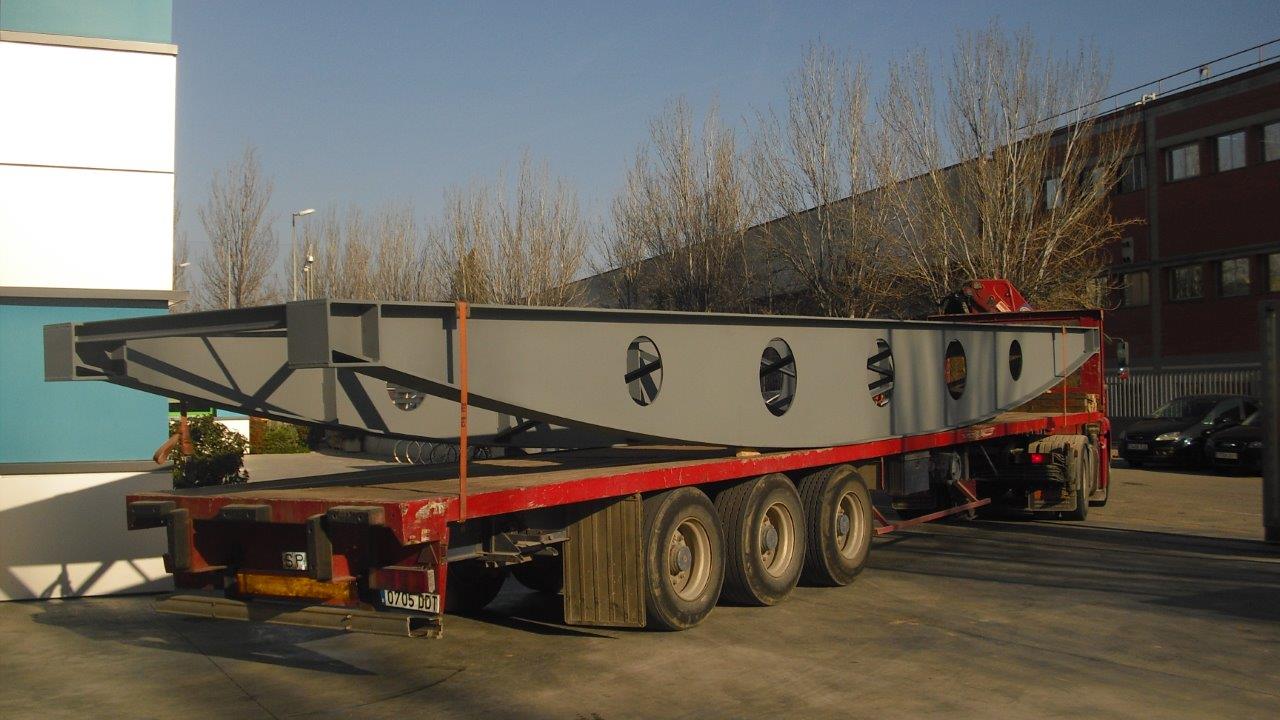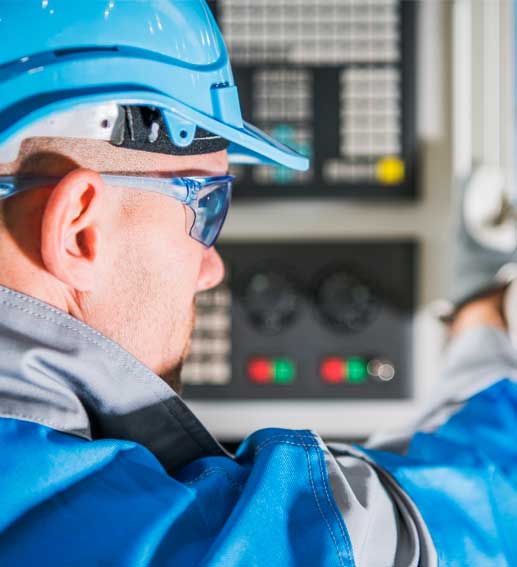 Jansa Metal - Customized services
We have one of the most efficient production processes on the market.
A Just in time production line concept: from the storage yard, each selected batch enters the JANSCOAT process via the infeed transfer and from there it travels along roller conveyors. We then move on in the next transfer to the cutting and drilling stations. Once this process has been completed, the batches are transferred to the next work stations. At the end of the chain, the parts are finished with Airless, paint, packaged and labelled in the shipping area.
JANSA Metal HAS BEEN A PIONEER EVER SINCE ITS INCEPTION
Technology advances and quality in production processes.
Submerged Arc Welding
Calculation and assisted design programs
ISO 9001 Standards
EXC3 EN1090 execution
Bolted joints
Sandwich panels
Shot blasting
Shopprimer
I want more information!
Are you interested in our services?